Don't forget to sign up for the Seattle Trip on
Friday, September 11
at orientation! We will go on our tour on Saturday, September 12!

Welcome to S
eattle Trip!!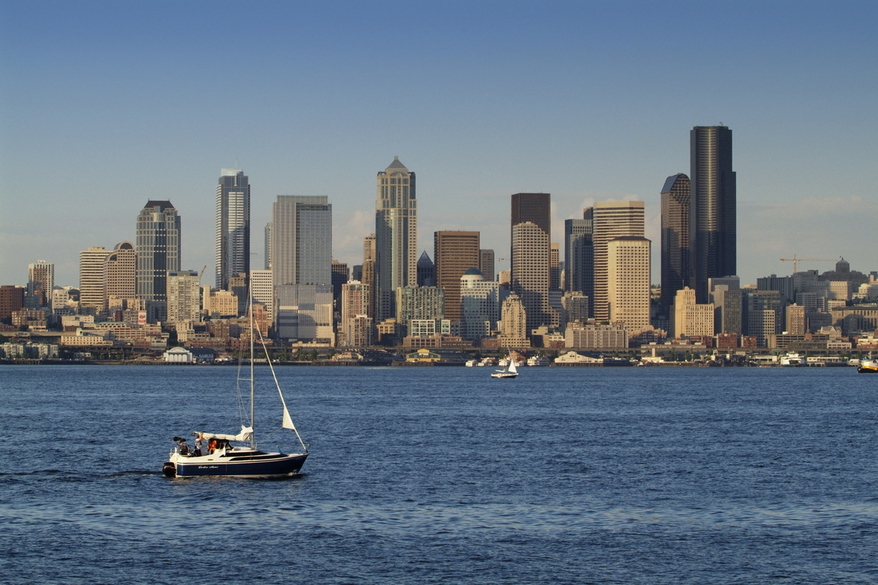 Alki Beac
h
Located in West Seatt
l
e, about 1
5 minutes from downtown.
A trip to Alki Beach a
nd drive along the water has few, if any, equals in the city. It features stunning views of the downtown skyline and across Puget Sound.


In the summer, Alki Beach is hot spot with joggers, volleyball players and sun bathers. Alki Beach is also a home to several restaurants year around ranging from hamburger joints to upscale gourmet with mesmerizing views of downtown Seattle. Alki Beach is a great place to view Seattle from a different perspective.


Space Needle
The Space Needle is a tower in Seattle, Washington, and is a major landmark of the Pacific Northwest region of the United States and a symbol of Seattle. Located at the Seattle Center, it was built for the 1962 World's Fair, during which time nearly 20,000 people a day used the elevators.

Visitors can reach th
e top of the Space Needle via elevators that travel at 10 mph (16 km/h). The trip takes 43 seconds, and some tourists wait in hour-long lines in order to ascend to the top of the tower. The Space Needle was designated a hist
oric landmark on April 19, 1999 by the City's Landmarks Preservation Board. (http://www.spaceneedle.com)